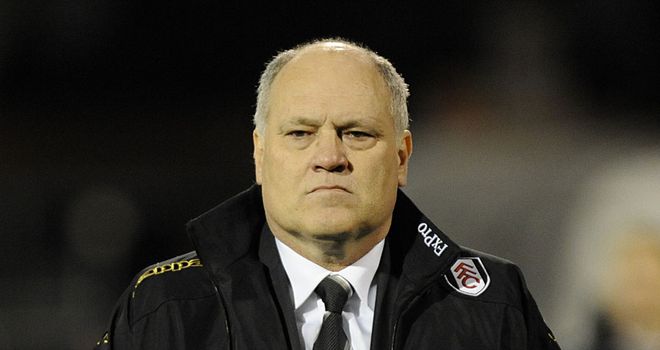 Martin Jol, October 20, 2012:
"He [Al Fayed] said before the season you can spend the same amount as last year and we sold for over £30million and only bought for £8m. So I am 100 per cent certain he knows there is a lot in the kitty."
Martin Jol, January 11, 2013:
"We don't have a lot to spend, to be honest, so we have to be very creative."
Well then. Seems that a few things have happened this season.  Either a) we've somehow bled cash between October and January, b) Jol was lying in October, or c) Jol is lying now.
Fulham have made just one move this January, adding Chris David from FC Twente's youth ranks.  You'd think if we had money, it wouldn't be smart to go flaunting that around, so it very well could be that he's keeping his coffers on safeguard.  However, Fulham were very frugal with their money this past offseason, and continue to do so this transfer window.  When we sold Clint Dempsey and Moussa Dembele, the club received a touch under £30 million in compensation.  You'd think at least part of that would be made available, but then again every Premier League club save 1 last season registered a loss.  Also remember January isn't the greatest of transfer windows to spend, especially this season.
So it's up to each person to decide for themselves: do Fulham have money, or not?